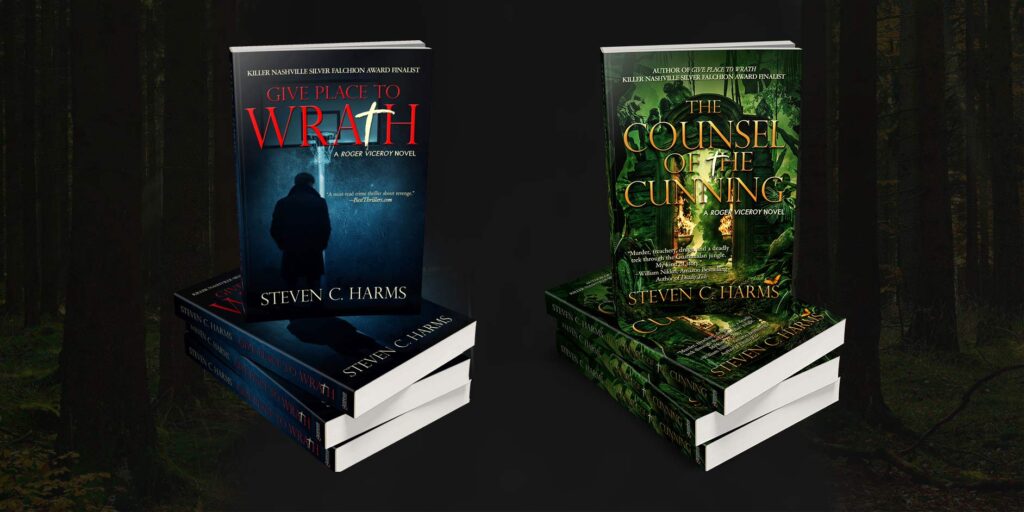 BOOK I
Give Place to Wrath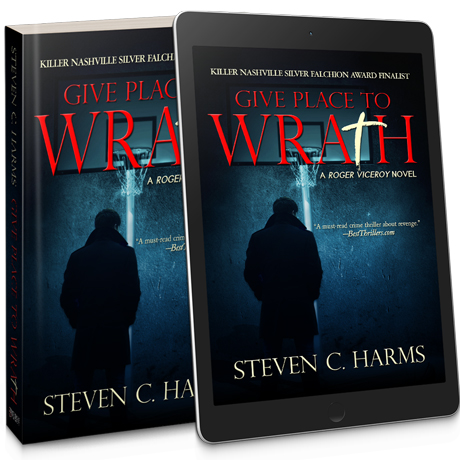 Detective Roger Viceroy, divisional head of the Midwest Region Special Crimes Unit, awakes one morning to a bombing in a wealthy suburb of Milwaukee. As he and his team dive into the investigation, a mysterious clue launches a manhunt with scant other evidence to point them in the right direction.
Over the coming weeks, the related murders unfold, each with a unique twist and the same clue left behind. Viceroy uncovers one other common thread – a seemingly random association with the small north woods town of Curwood, Wisconsin.
As the death toll mounts, Viceroy has to connect the dots and stop the carnage before it reaches the final target, Governor Kay Spurgeon.
Give Place to Wrath is available wherever books are sold!
BOOK II
Counsel of the Cunning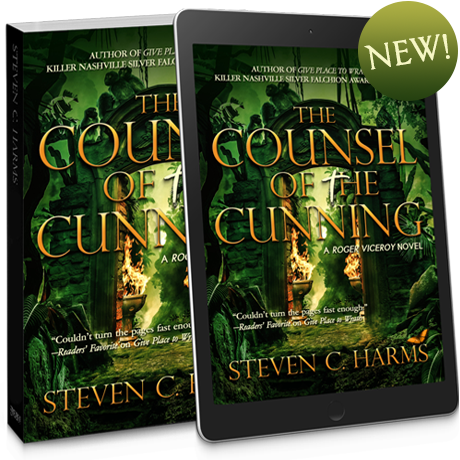 Roger Viceroy faces a return to the FBI and a life he vacated long ago, until a knock on his front door announces the presence of billionaire and former U.S. Senator, Jürgen Sandt.
The past has come back to rear its ugly head. Sandt stands on his threshold for a reason: a decade prior the senator's only son disappeared into the jungles of Guatemala, and Sandt has come to convince Viceroy that further investigation is now necessary. A package left mysteriously outside the family estate, opens the door to the possibility that his son is still very much alive.
Viceroy and his team agree to take on the hunt. Their search steers them from the back streets of Milwaukee to the stealthy corridors of Washington, D.C.—an eerie trek that will ultimately lead to an ancient site that supposedly doesn't exist.
As Viceroy closes in on the truth, a parallel plot emerges. Not only could it point to the reason behind the cryptic disappearance of Bertram Sandt, but it could also launch a deadly battle that will put millions of lives at stake. On pure instinct, Viceroy knows nothing is adding up. Somehow, somewhere they missed a clue, and if it's not discovered soon…it may be too late.
Counsel of the Cunning is now available wherever books are sold!